Participating companies
Solita
We are Solita. We create impact that lasts.
Solita is a fast growing digital transformation company driven by tech, data and human insight. We're a community of highly and widely skilled experts that helps businesses and societies reinvent themselves with impact that lasts.
Our services range from strategic consulting to service design, digital development, data, AI & analytics, and managed cloud services. Founded in 1996, Solita now employs over 1,100 digital business specialists in Finland, Sweden, Estonia, Germany, Denmark and Belgium.
Our values, our culture
We believe in low hierarchies to give room for everyone to own their expertise. Everything we do at Solita is guided by our core values. Caring, easy-going, courage, and passion describe well what it means to be part of our community.
Our customers appreciate us for speaking up and challenging them to ensure the quality of the end-result. Solita is a value-driven company that wants to create impact that lasts for our clients and society.
Solita for students and graduates
Our doors are always open for students and fresh graduates who are looking for learning opportunities and want to work in a friendly community.
We offer you the opportunity to participate in various research projects or write your thesis for our clients.
Solita Academy
At Solita Academy, you have the opportunity to grow and develop in the area you find interesting. The Academy acts as a jump start for your career and an induction to Solita's culture as a workplace.
Solita Academy for both Dev and Data is usually organised twice a year, spring and autumn.
Our open positions: www.solita.fi/en/careers/
Spot TA1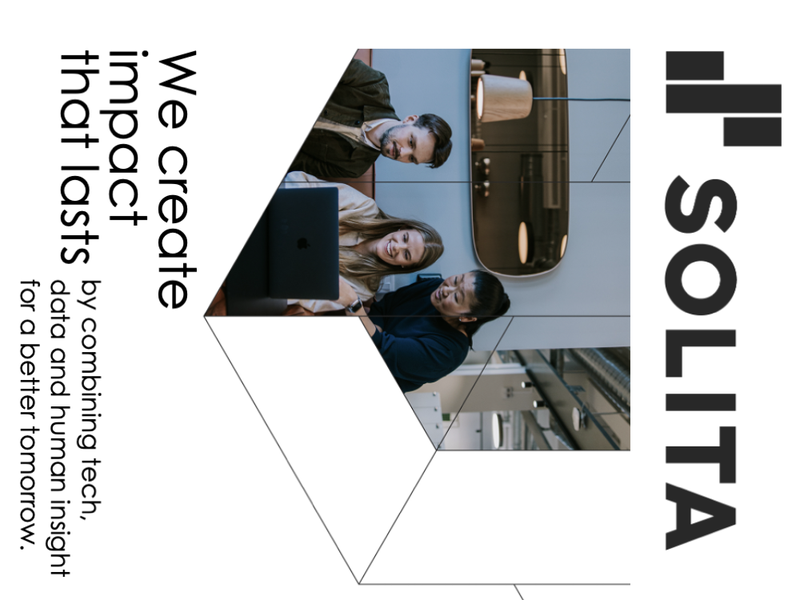 Click to enlarge the picture